Heller Consult have been developing the ASPEN application for surface condition evaluation of roads, sidewalks and bicycle paths for 3 years now, thanks to financial support from the European Space Agency (ESA). This groundbreaking solution that allows quick and simple assessment of road surfaces without the need for specialized equipment has once again been recognized. Over the past year, we have been working to automate the entire process and improve the accuracy of the data, thereby speeding up the implementation of road surface condition assessment.
In May, Karol Opara, Piotr Kunikowski and Adrian Łuniewski flew to meet the project supervisor on the ESA side at their headquarters at the Harwell Campus in Oxford, UK to demonstrate live for the first time how ASPEN works. This was part of the commissioning of Milestone II (MS2: Factory and site acceptance tests (FAT/SAT)) in the ASPEN 2 CCN1 project, completed successfully.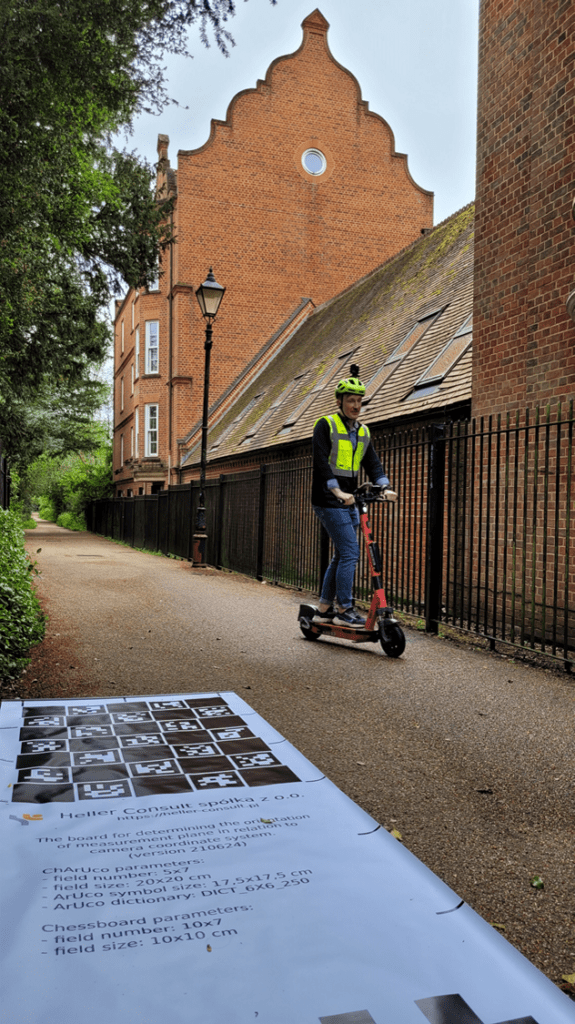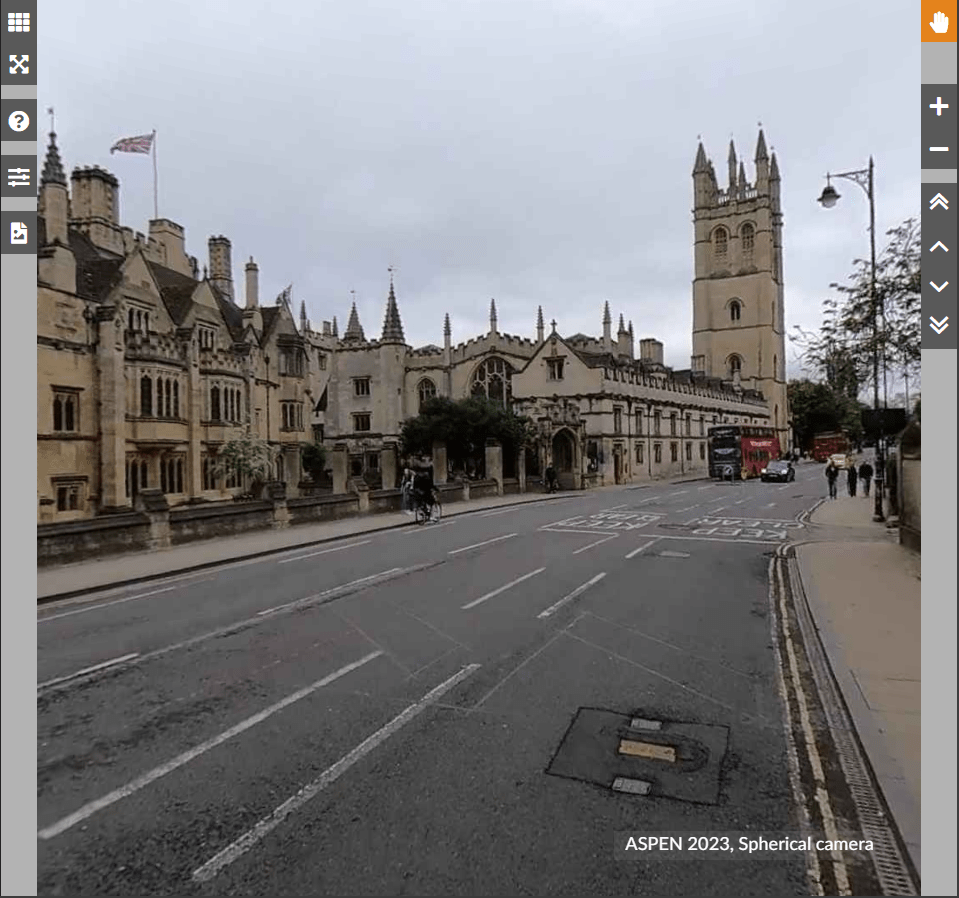 ASPEN system demonstrator
The handover of the full documentation was accompanied by a demonstration of ASPEN's capabilities, the so-called project demonstrator. The day before, we performed a diagnostic of the condition of 5km of bike paths in Oxford on rented e-scooters from VOI. In addition to the ASPEN app on smartphones mounted on the e-scooters, the measurement was recorded using spherical and a GoPro cameras. As a result of the measurement, we obtained the road's International Roughness Index (IRI), comfort rating, surface type and surface rating, along with photos of the road surface taken with the front camera.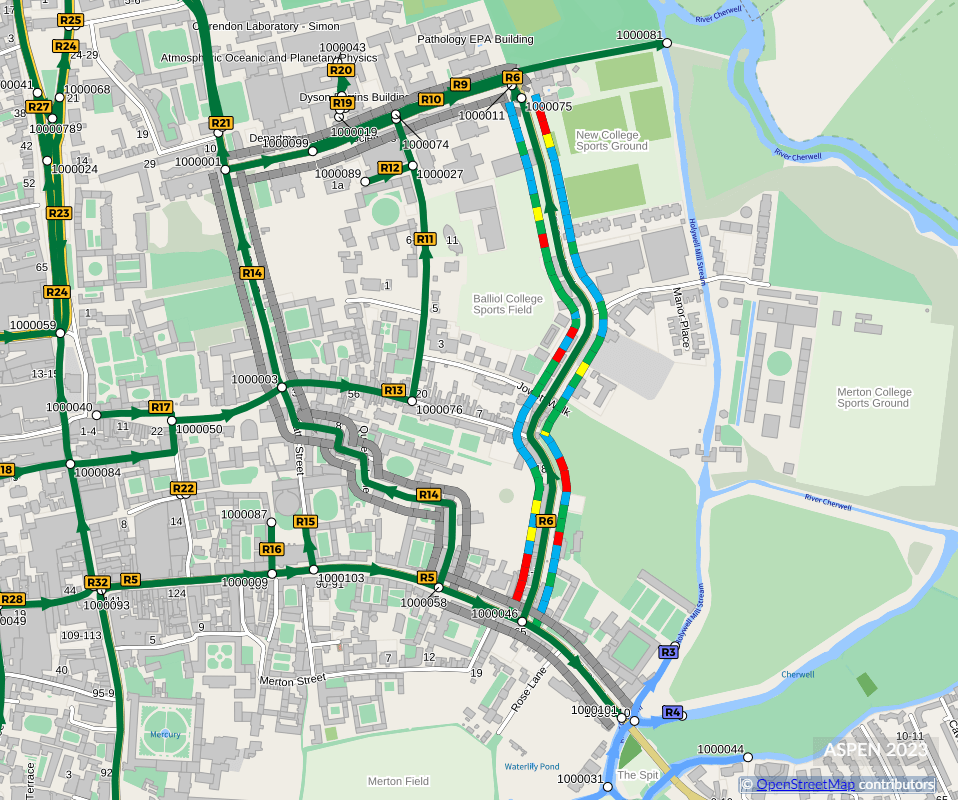 Results in OnKo3 in just 24 hours!
Full road survey results were presented in the OnKo3 road data sharing system just 24 hours after the measurement! At the presentation, we also showed the new features implemented during the recent work, which was the processing of images from the 360° spherical camera and the process of synchronizing data from two devices – a cell phone and a GoPro camera. In addition, we tested a new queuing system that significantly speeds up data processing and visualization. We were able to reduce the evaluation turnaround time from 7 days to 1 day by automating the flow of information in the diagnostic process. All images made available in OnKo3 have been anonymized.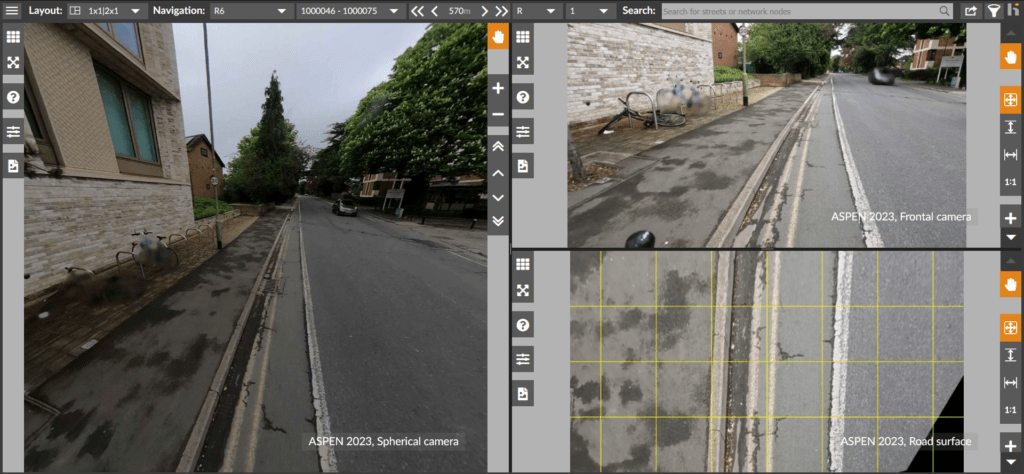 The ASPEN 2 project will be coming to an end in the autumn, where we are yet to see the Final Review from the entire project. We have been encouraged to continue developing and improving the application in further extensions to the project. Seeing not only the results of our work, but also the interest of customers from Europe and the Middle East together with ESA, we believe that ASPEN can be successfully used by our customers on its own, even on the other side of the world.