Scooters, skateboards and electric monocycles fill the streets and sidewalks of European cities. They are a modern and increasingly popular element of a sustainable transport system. In the face of such a rapidly changing technology, the safety of both drivers and pedestrians is a priority. To ensure it, proper surface diagnostics are necessary.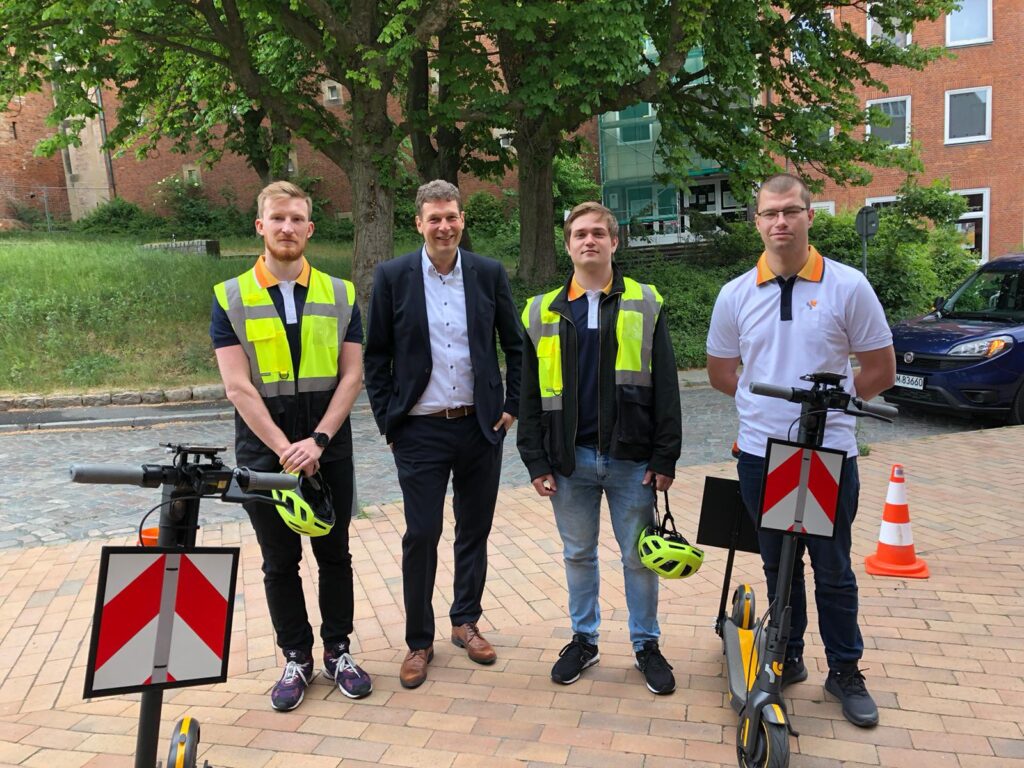 We carry out measurements on e-scooters using regular smartphones. The installed ASPEN application analyzes the structure of the surface while driving. The driver not only runs on asphalt, but also on sidewalks, paving stones and concrete. ASPEN collects and interprets data on vibrations, accelerations and stops, that driver does. We are able to determine the condition of road surface. Moreover, we assess the driving style in terms of road safety and user comfort.
Our research can help to improve road safety of scooters and other personal transport equipment. We can provide answers to questions that have so far remained unanswered: Where, on what road surface and at what speed should scooters travel? Are scooter drivers and other road users safe?